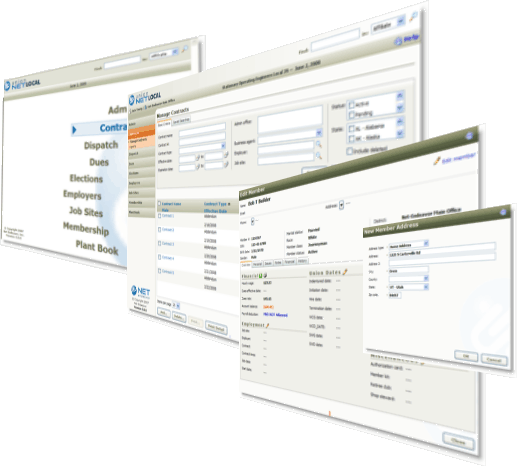 Now available from UnionNet. a complete solution for union management. UnionNet Local combines the experience of many years of working with unions to bring together a complete solution of Membership, Employers, Contracts, and Dues.
UnionNet Local is built upon a "rules-based" system that allows you the flexibility of change as you grow. Additionally the system has a roles-based security model providing you the flexibility and control to get your work done in a safe and secure manner.
For more information about UnionNet Local call 801.796.5582 x-102 and request a free demonstration.